| | | |
| --- | --- | --- |
|   | for Cell Tester Applications |   |
Solar Simulator simulates 1 SUN energy with AM1.5G spectrum which simulates energy and spectral distribution of sun on the surface of earth. Sample under inspection will be illuminated by 1SUN energy.

Our Solar Simulator is adequate not only for research and development of cutting edge products but also for mass production line of solar cells as being a CELL TESTER.
■Features
Spectral matching: To be better than +/-15% from a single Xenon lamp.
Temporal instability: To be fine tuned to achieve +/- 0.5%
Plug and play lamp replacement: Snap-in and snap-out how easy to change the lamp,
yet you can maintain the required performance.
No need to turn on Xenon lamp when you replace it. Very safe and accurate optical alignment can be achieved very easily and accurately.
We can customize your needs and we can offer I-V measurement hardware/software, high energy solar system, temperature control plate, environment chamber or any other requirement you may have.
We make and design your ideal solar simulation system.
Models:
YSS-50A to YSS400A
Effective area:
Available from 50mm x 50mm up to 400mm x 400mm
(We can also offer an entry model solar simulator with 40mm x 40mm effective area)
Options:
I-V measurement system, cooling/constant plate, environment chamber, height adjustment mounting and intensity detector (checker)
Performance:
Our solar system satisfies Class A for JIS C8912, C8933, IEC/EN.60904-9 and ASTM-E927 respectively.
– Spectral Matching: Class A
– Temporal instability: Class A
– Non-uniformity: Class A    
JIS(JIS C8912,C8933)
| | | | |
| --- | --- | --- | --- |
| JIS Class | Class A | Class B | Class C |
| Non-uniformity | Within±2% | Better than±3% | Better than±10% |
| Temporal instability | Within±1% | Better than±3% | Better than±10% |
| Spectral Matching | 0.75-1.25 | 0.6-1.4 | 0.4-2.0 |
JIS C8912:Solar Simulator for Crystal type solar cell
JIS C8933:Solar Simulator for amorphous solar cell
| | |
| --- | --- |
| FOR Research & Development | FOR Cell Tester application |
| Our solar simulators offer very high performance and are ideal for research and development work requiring demanding performance from solar simulators. | High performance PV module demands highly homogenized performance from each cell. Our solar simulators satisfies such  demand  and supported many cell tester line globally.  Precise sorting of matching cells can only be achieved using high performance solar simulators.  Your ROI could be very short due to an increased production yield. |
■Specification of solar simulators
 
 
 

Professional Larger Size Solar Simulators

 

Desk Top Solar Simulators YSS-50 & YSS-80
| | | | | |
| --- | --- | --- | --- | --- |
| MODEL | Effective area | Spectral Match | Temporal instability | Non-uniformity |
| YSS-50S | 50mm X 50mm | Within ±15% | Better than ±0.5% | Better than ±2% |
| YSS-80A | 80mm X 80mm | Within ±15% | Better than ±0.5% | Better than ±3% |
| YSS-180S | 180mm X 180mm | Within ±10% | Better than ±0.5% | Better than ±2% |
| YSS-210S | 210mm X 210mm | Within ±10% | Better than ±0.5% | Better than ±2% |
| YSS-300S | 300mm X 300mm | Within ±10% | Better than ±0.5% | Better than ±2% |
| YSS-400A | 400mm X 400mm | Within ±10% | Better than ±0.5% | Better than ±3% |
* Temporal  instability can be adjusted to be better than +/-0.5% per your request.
Models with suffix of S meets Class AAA
Models with suffix of A means Class ABA (non-uniformity specification meets Class B)
YSS-400A meets Class ACA since the uniformity specification meets Class C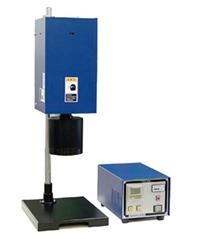 Entry level  Solar Simulator YSS-E40
| | | | | |
| --- | --- | --- | --- | --- |
| Entry level Solar simulator | Effective area | Spectral Match | Temporal instability | Non-uniformity |
| YSS-E40 | 40mm X 40mm | Within±40% | Better than±3% | Better than±5% |