| | | |
| --- | --- | --- |
| Appearance | Products Name | Maker |
|   | A high precision stage that can control positioning with as high resolution as 20 nm in a stroke range of several tens of mm. | Nano Control Co., Ltd. |
|   | A controller dedicated to the Ultrasonic Motor Stage with built-in driver and linear scale input circuit. | Nano Control Co., Ltd. |

Technical Information
Mechanism of Stage
"Coarse movement feeding in millimeter " and "fine movement feeding in nanometer" are possible.
Achieve long travel distance and high resolution concurrently.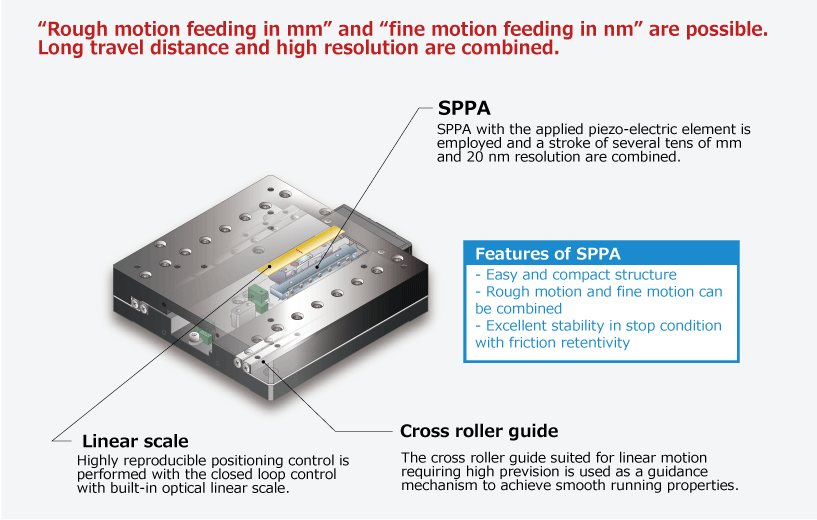 Principles of movement

Rough motion and fine motion operation principle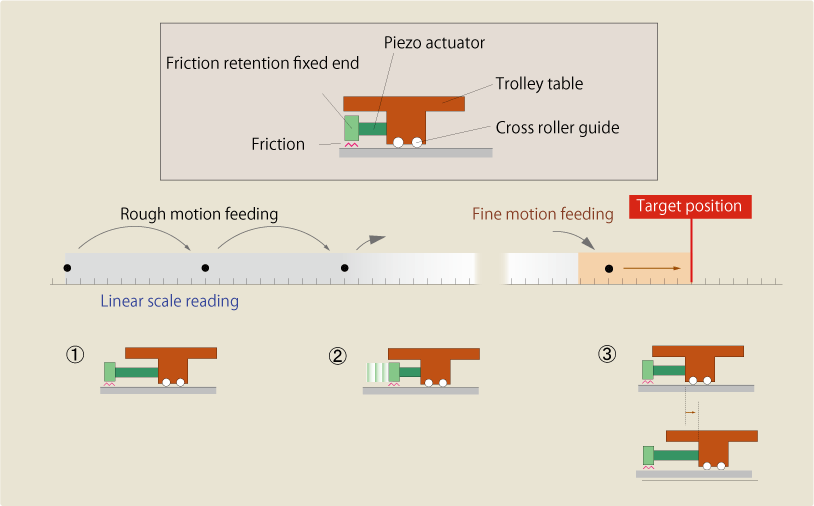 (1) The piezo-electric element is slowly elongated and the trolley table advances.
(2) The piezo-electric element is abruptly shrunk and the friction part slides to move.
Repeat (1) and (2) above for rough motion in mm
(3) DC voltage is applied to the piezo-electric element for high precision positioning to the target position.
Even after stopping, linear scale signals are fed back to maintain the position control.