Company Policy
We provide advanced tunable diode lasers that lead the progress of material science , life science ,and open the new era of medical care, telecommunication and industrial measurements.
We promote new innovation and entrepreneur-ship through the co-works with universities and research institutes.
CEO Messabge: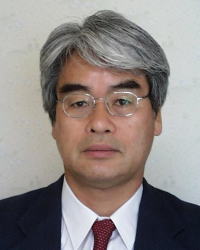 We contribute the future of spectroscopy through the development of advanced tunable diode lasers.
CEO Name  Kiyofumi Muro
Educational Background:
Doctor Course of Fundamental Enginering, Osaka University
( PhD of Engineering, 1976 Osaka Univ.)
Carrier:
1975 ~ 1987 Assistant Professor, Material Science, Faculty of Fundamental Engineering, Osaka Universiy
Terahertz spectroscopy of semiconductor
1985 ~ 1986 Post Doc. Researcher: Labortory of Atomic and Solid State Physics, Cornell University. 
NIR high resolution spectroscopy of semiconductor
1987 ~ 2001 Group/Team Leader: Mitsui-Chemicals, Inc.
Development of high power diode lasers
2001 ~ 2003 Senior Researcher: BinOputics Corp. (Ithaca, N.Y. U SA)
Development of integrted semiconductore optical devices
2003 ~ 2013 Professor : Graduate School of Science, Chiba University
Laser spectroscopy of quantum states in semiconductors
April 1 2013 Founded Spectra Quest Lab, Inc.         President/CEO
Company Profile
Founder has a unique carrier in the spectroscopic research in Osaka and Chiba universities and the development of high-power semiconductor lasers in the companies.
Tunable diode lasers were developped in Chiba university in cooperation with Oshimashisaku prototyping engineering Co.Ltd. and Optoenergy Corp. under the support of JST Sentan and Chiba-U VBL projects.
Company was founded in the Chiba-U Inohana innovation plaza, immeadately, after the retirement of CEO from Chiba univesity in order to commercialize the products in the above projects and further development of versatile spectrocopic instruments based on semiconductor devices.
Company`s ASE-free and mode-hop-free tunable diode laser is based on the patents of Chiba University,
acquired by the above projects.
Company Name
Spectra Quest Lab, Inc.
President & CEO
Kiyofumi Muro
Company Adress
1-8-15, Inohana, Chuou-ku, Chiba-shi, Chiba, 260-0856 Japan
Chiba-Univ. Inohana Inovation Plaza 408
Capital
9 million yen (January 2015)
Foundation  Date
April. 1, 2013